With Billy Crystal back to his old antics, the award show was revived from its typically deadly boring state but the best news is that cream of the crop now have somthing to brag about. The results from the 84th Annual Academy Awards is in and it might have been a fight to the top but we have the winners!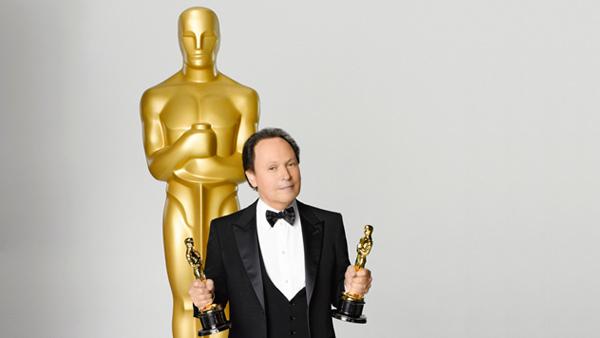 The fabulous Meryl Streep walked away with award for Best Actress for her work in Iron Lady. Just add  another Oscar to the shelf, Meryl. I mean, how many do you have by now? 12?  Meanwhile, Jean Dujardin won Best Actor for The Artist. The Artist might have also won Best Picture of the year but Martin Scorsese's Hugo wasn't exactly a loser this year as it walked away with five Oscars.
Check out the list of winners here!
Best Cinematography: Robert Richardson, "Hugo"
Best Art Direction: Dante Ferretti and Francesca Lo Schavo, "Hugo"
Best Costume Design: Mark Bridges, "The Artist"
Best Makeup: Mark Coulier and J. Roy Helland, "The Iron Lady"
Best Foreign Language Film: "A Separation"
Best Supporting Actress: Octavia Spencer, "The Help"
Best Editing: Kirk Baxter and Angus Wall, "The Girl With the Dragon Tattoo"
Best Sound Editing: Phillip Stockton and Eugene Gearty, "Hugo"
Best Sound Mixing: Tom Fleischman and John Midgley, "Hugo"
Best Documentary: "Undefeated"
Best Animated Feature: "Rango"
Best Visual Effects: "Hugo"
Best Supporting Actor: Christopher Plummer, "Beginners"
Best Original Score: Ludovic Bource, "The Artist"
Best Original Song: Bret McKenzie, "Man or Muppet"
Best Adapted Screenplay: Alexander Payne, Nat Faxon and Jim Rash, "The Descendants"
Best Original Screenplay: Woody Allen, "Midnight in Paris"
Best Live Action Short: "The Shore"
Best Documentary Short: "Saving Face"
Best Animated Short: "The Fantastic Flying Books Of Mr. Morris Lessmore"
Best Director: Michel Hazanavicius, "The Artist"
Best Actor: Jean Dujardin, "The Artist"
Best Actress: Meryl Streep, "The Iron Lady"
Best Picture: "The Artist"